Since everyone is making me do tags, I might as well start one. This is something really simple as I really hate long tags....
Here's the rules. All you gotta do is post the most stupid picture of yourself doing the most stupid / lame / weird / embarassing act that someone asked you to pose for a picture. Secondly, Just tag 5 people to do it, Then you're done. OK?!
Wei give face ar! Make sure you do it~
(though I feel I might regret posting mine up =.=" but what the heck...)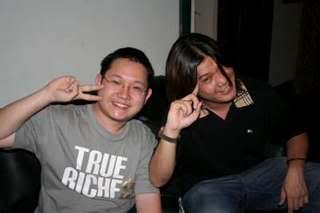 I have NO IDEA WHY I SUBMITTED!!!!
OK so I'm gonna tag:
1)
Camwhore PE
2)
Evie!!!
3)
Jason Phoon
4)
Pinksterz
5)
Cubie