Side Note:
Would like to reach out a condolence note to my primary school teacher, Mr. Cheng Teck Soon. Passed away peacefully on Thursday, 1st November 2007. He was my School teacher, my tuition teacher and a great father / husband to his family. Your presence will be dearly missed by all of us. Sorry as I could not go back to Sitiawan for your memorial as it was a working day for me with the last minute notice. :(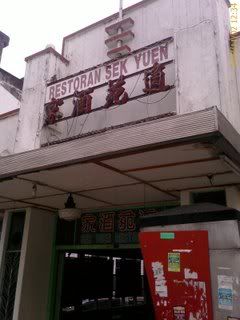 OK. Back to business, Last Friday, my colleagues and I decided to try out this restaurant called Sek Yuen, at Jalan Pudu. This restaurant is around 50 over years old. Passing down from generations to generations. To tell you the truth, The restaurant looks a little dodgy but it is well known for its food being cooked using charcoal and not by gas.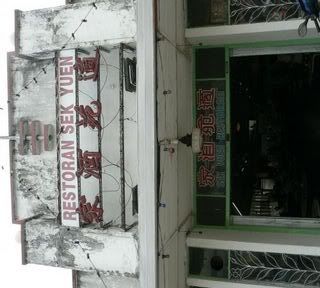 See What I mean, dodgy isn't it? Looks like any ordinary coffee shop selling those hawker food.
(Picture courtesy by
Masak-Masak
)
It has several famous dishes though such as the Pei Pa Duck: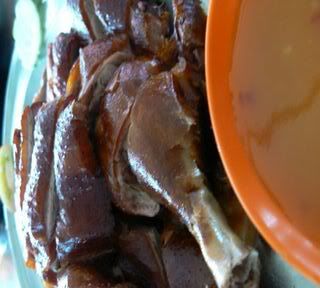 Stuffed Pork Trotters (In which we did not order that day).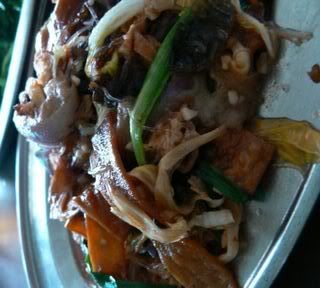 (Picture courtesy by
Masak-Masak
)
We had the duck of course. And some other dishes as well in which I feel some of them, isn't all that great after all. Well I think it's only 1 dish that all 10 of us who went there did not like.
Their so-called Jiu Pai Tofu
(Beancurd)
.
Some of you might know that I'm a fan of tofu. But for this case, This dish here is simply TASTELESS!!! I wonder why is it so special? I mean maybe, yeah, they're right. All the food chains in Malaysia selling tofu has certain tastes. Maybe for Sek Yuen, their specialty for tofu is tasteless =.="
Apart from that, we also ordered Kailan Vegetable with roast pork:
This dish now is really nice. I'm not a fan of vegetables at all as some people may know but for this dish, I ate a fair amount and still wanted more :P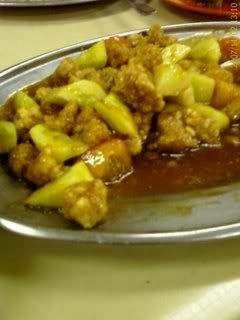 We also ordered this sweet and sour pork. This dish has no difference. It's nice and tasty but I know better restaurants that serves better ones than this. So yea I have no complains as this is just....ordinary.
We ordered fish head and another vegetable dish as well but I did not manage to take any pictures of it. Mainly it was due to my colleagues are too hungry till they were gobbling up any food they see on sight like a hungry
horde of pigs
pack of wolves. I was one of them too but for me, it was a turn off coz I did not bring my camera along that day so I had to use my phone camera with lousy shots. So the mood kinda dropped! hehe
(Picture courtesy by
Masak-Masak
)

Oh yes, even the rice is being cooked by charcoal and the fragrance is different. Smells nice though and the taste? umm honestly I cant taste any difference. Rice is still rice to me... =.=
All in all, the restaurant is pretty nice and the price is yea, reasonable. Totalled up about RM186 in which the 10 of us only had to pay like RM18.6 per person. So all is good and headed back to office feeling sleepy thanks to the Carbs!! So what did we do in office?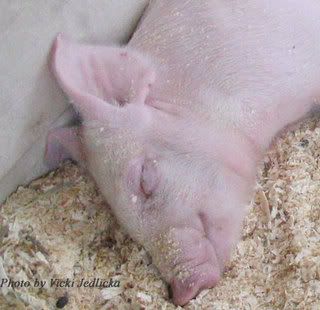 There you go. Best way to spend your Friday afternoons in office LOL