Ever heard of Nicotine Patches? Apparently it's suppose to give you the nicotine you need for the day hence you don't need to smoke for the rest of the period where the patch is on you. Honestly, I was kinda skeptical about the whole idea where you just stick something up your arm or chest and then you don't need to smoke for the said hours as long as the patch is on you. Guess what? I got myself one just to try it out.
Guess what? that one bloody thing costs me RM10.30. and it only lasts for like 16 hours. C'mon!!! RM10 for only 16 hours?? Smoking up a pack is like only RM8.20 and it can last me for like 2-3 days. I'm calling this a really big rip off!! But oh well, It's an experiment so I'm giving this thing a try...
1st Hour
I know I know.... I look cute...Jealous right? :p
Yes I'm still cute. Ignore the tattoo coz it's not real. I photoshopped it. wahaha...
While waiting for the process to take effect, I decided to watch a movie and see how time flies with this patch.
3rd Hour
I still can take it without smokes....
5th Hour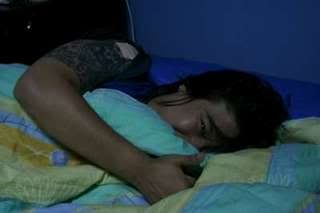 YES I'm still in the GAME!
8th Hour
Yes I'm bored and I have nothing better to do. Hence I had a short nap just to waste time away. Call it cheating but I'm BORED!!!
12th Hour
Seriously, I still have not felt like smoking. And yes I'm still lazing around my bed doing nothing at all. This is how bored I was.... =.="
16th Hour
HELP!!!! I CAN'T TAKE IT ANYMORE.....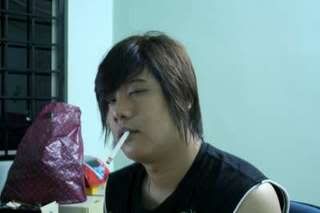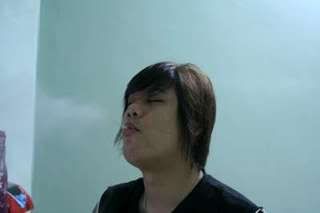 AAAAAHHHHH.....THIS FEELS LIKE HEAVEN...
All in all, the patch works. It is a little expensive though but then hey if you really wanna quit smoking, I'm sure with consistency and some determination it would work. What about me you ask? hmm.... I'll work on it soon enough :p