Sorry all for the late update. I have been really busy with other stuff especially work and some friend's wedding to organize. It's been hectic, and well I finally had the time to go through my pictures of the gathering and managed to upload it last night.
As most of you might be aware, I did post up a
notice
of the gathering asking any of you to join in. Well the gathering was a blast, there's a total amount of 26 attendees and we get to meet up with people whom we already know and yet to know. I personally got to know hell a lot of new people there. Interesting indeed.
This might be a LONG post hence I think I should write lesser and post more pictures right? So here goes...
Yeap we DID had our gathering at Marche as planned :P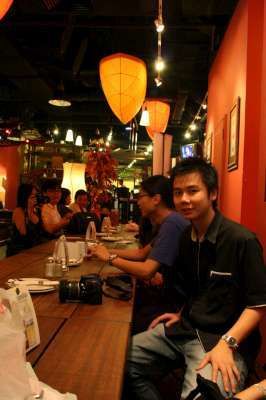 Half of the group arrived and well actually we didn't expect more would turn up. But it's a great thing that they did turn up.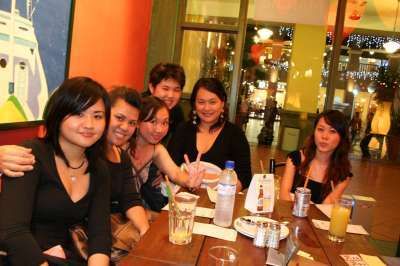 The babes....well except for that young ass punk from the back. wahahahaha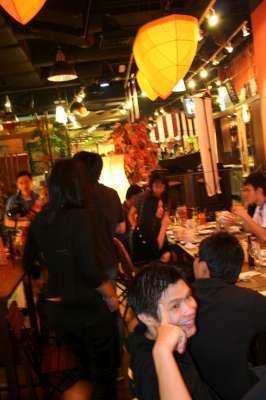 There we go...more people arrived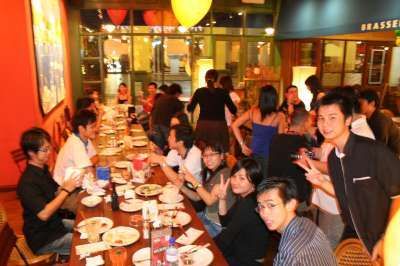 The group in full
The small groupie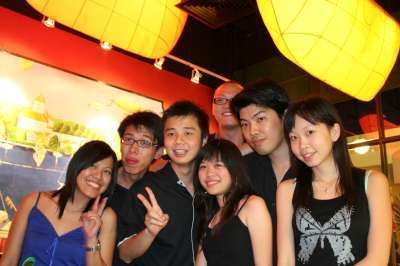 Camwhores.... LOL
More camwhores....
Wanna check out the camwhores in making? LOL Amusingly everyone has a camera. and yea the whole section was all just flashes and clicks and flashes....Damn my eye hurts like hell when I was done there.
Yeap, that's
Mich
alright.
Eugene
taking a pic of our most famous camwhore in our time, PE. LOL
Err..... I'd rather leave this speechless.
Mich taking a pic of our dear
Fattien
.
Well all in all We eventually became camwhores. Like it or not, you're there! So hence here's some pics that was taken during the Gift Exchange Ceremony...
The gifts that was contributed by the attendees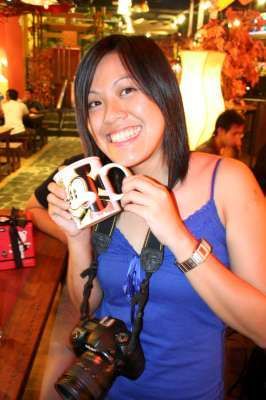 MICH GOTTEN A CUP!!!! err.... well just being excited, that's all...
NKwai
got the devil in him for his handphone bag/seat/pouch whatever you call those things..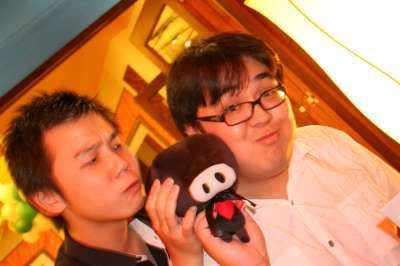 Fattien and his gift....Walao...such resemblence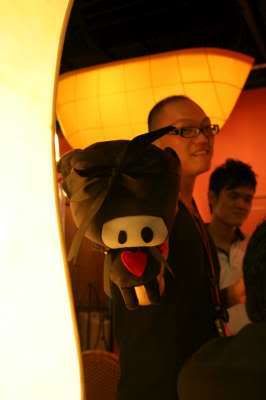 Yea yea, NKwai prefers the pig to the devils....
And here's some random pictures that was taken throughout the event. Well pictures that made us looked stupid LOL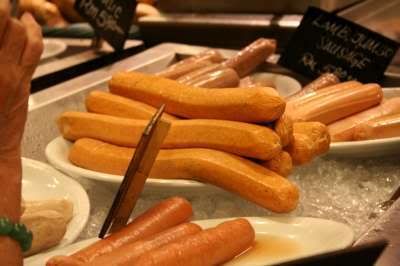 The sausages are HUGE. Not to mention we had a great time laughing at it. Well, most guys there felt embarrassed of having these sausages longer than theirs...Hahaha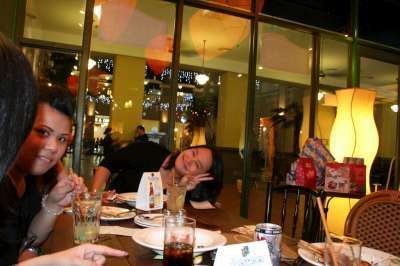 Spot
Evie
....Ain't she cute?
I was suppose to act stupid with
PE
so she could use this pic to do her tag....looks like she doesn't look that stupid in this picture after all....
Yes I was ABOUT THIS CLOSE to get raped.... =.="
I made everyone write down their contacts and their blog so I could send them emails or correspond with them. Oh well, out of 26 people, I only gotten 16 on that sheet. How sad....
After the dinner, we kinda split into 2. Some wanted to head home and well the rest headed to Scarlet for a dance of the night. or probably checking out chicks there, OR probably checking out our chicks flaunt it like they can... Well whichever their reasons may be, We still headed there...
Scarlet was crowded and yes we did not have a table. Yes I got us 3 buckets of beer. Nothing like clubbing without a beer in your hand right? We checked and we dance and we checked again till it's aroudn 2am when scarlet was about to close, we headed to KAYU mamak for a drink. the group disperse very quickly but yet it's all good. All of us went back with satisfaction and Indeed All thanks to Evie and PE's ideas, WE did had a good evening...
Note: I did help out but it's really insignificant. :P And yes I learned how to be
HUMBLE
.... Wahahahaha