Note:

I need to apologize to the previous commenter about my hotel stays that I would post up pictures of the facilities that the hotel has. I've not been taking much of them but I'm going to check with my friend on whether has he taken any nice shots. Will be back with you on that k?

OK Back to business, Don't you guys think the horizon is a very beautiful scene for you to snap your camera at it? I caught some shots of it and I find it pretty interesting and I have kept some for my err....so called self portfolio? LOL
Anyways here's some of the pics I took
These are the pics I took while I was on a plane flying from Penang back to KL.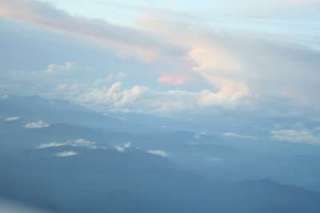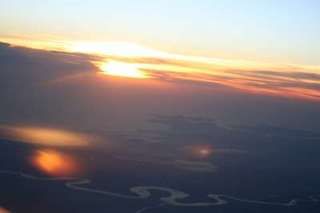 This definitely takes the prize! Sunset view from the top of the sky on the plane. It's really breath taking!
Next would be the pictures I took when I was in Johor Bahru.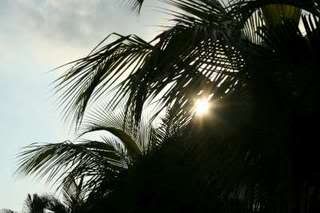 Nice cover of shades from the leaves
This wins the prize for best shot in Johor. Trust me, there's really nothing really interesting in Johor to do but to loiter around. But I must admit this is the best pic I've taken so far there. Look to the clouds, The ray of sun is shinning down, Somehow looks like God's grace is shinning down upon us. Beautiful!