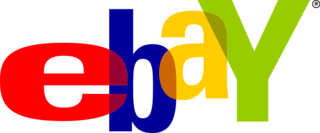 Ebay.com is so efficient these days... From the very beginning, I was pretty skeptical about purchasing stuff online. I keep on getting worried about whether will I be cheated or even being sold fakes or bootlegs from what I originally wanted.
Thanks to Paypal.com, this is a place where you key in your credit card details to them and they will be the middle party who makes payments for all your online purchase items. Don't worry, they are pretty safe. As a matter of fact, they will help you out of you were sold fakes or even if the items you bought were not delivered to you, they will refund to you after a full investigation; which takes about a week or so. :)
I usually do my shopping for music online these days. It's so much cheaper and of course with Paypal and Ebay, it makes things so much easier and smoother. As some of you may know, There's a lot of music that you can't get it in Malaysia. Not to mention
CHEAPER
than Malaysia.
Buying a music CD in Malaysia costs vary from RM40 to RM90 depending on the artists. Isn't it a wonder why Malaysians are still going for pirated cds? They only costs for RM8 at most. We as Malaysians work as a regular job with only a pay of RM1500 to RM2000 a month. How many of an RM50 worth of CDs could we afford?? People in America who earns about US$2000 a month would be able to afford tons as 1 CD there costs around US$5 to US$10?
OK back to my story. I got this CD called NELO. It's not found here in Malaysia as they are a new band. Guess how much I got it for?? 1 cent on Ebay and with a shipping fee of US$6.15. It's friggin US$6.16 for a CD which is about RM20 here? Ain't it so much cheaper? The seller in Ebay definitely earns a little and we in Malaysia saved a little... There you go... a
Win-win
Situation...
Everyone's happy. Of course there's a catch and risks about purchasing items online. Catch is of course you gotta be patient. It takes them about 6-10 days for a delivery right to your doorstep. I mean a saving of RM20 or more is kinda worth the wait right?
Risks are being whether are they selling u fake stuff, or broken CDs. Heck some even won't bother sending the items to you after you paid them. But never fear, Paypal is here. Just lodge a complain and they will investigate on both ends. When they found out that you are the victim, the payment will automatically be refunded back to your credit card :)
So in all words, it's kinda risk free in a way hahaha.... so guys... Happy shopping...