As I have promised, I would post up the list of things I would like to get done for this year. I thought a lot about it but I couldn't find much things that I'm not satisfied with myself. Wahaha maybe I'm just too comfortable with myself that's all.
So......




Calv is.....




Presenting.....
Resolution for Year 2008!!

1) Cutback on smoking.
I have been trying for about 2 years to quit on smoking. I used to smoke like 2 packs of cigs a day. I fully understand the consequences of smoking and yes, I have been working on cutting down from 2 packs a day till up to date 3-4 days a pack. Not much of improvement you say? Well for some it's quite difficult despite the stress and the issues I go through throughout the 2 years. In a way, I'm making progress...
2) Improvements in my career.

I have just changed a new job. I'm earning more than my previous company. In a way I'm proud of my achievements but for this year, it's gonna get harder. I would like to stand out in my career and I have set a certain amount I wanna achieve in salary and as well as I have set the position I would like to be in for my career - a full fledged manager. :p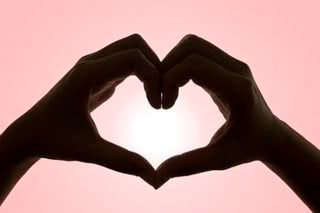 3) Find someone special.
for 15 months now I've remained single. I've never gone out much from my house. My only routine is to go to work and come home. That's about it. Isolation was my theme for the past year. This time around, I think it's a suitable time for me to look for someone special to complete myself in the things I would not be able to do alone.

*I know. some of you are laughing while reading this =.=" *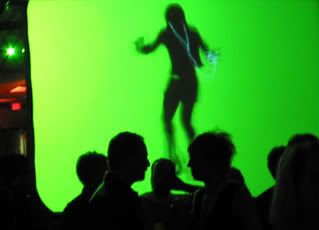 4) Change of Lifestyle.
As I mentioned above, I have not gone out much the whole year hence it kinda distorted my once glorious social life. :(

*Stop laughing =.="*

So I think this year I should go out and meet the world once again. Working with my previous company had made me too lazy to go out coz everyday during the weekdays I work till late nights therefore making me lazy to leave the comfort of my house after office. It also made me appreciate home more during the weekends as it's the only time I would be able to relax and rest. This new job however, is more relaxed. They don't really encourage overtime works. So I believe I'll be able to have more time spent not only with my family but with my friends as well. :)
5) Obesity control.
Ever since I got back from Hong Kong at 2006, I gradually grew bigger in size as well as weight. I used to frequent the gym but after Hong Kong, I've been lazy and well too tired after work to hit the gym. So This year, I'm gonna put myself back to the gym and I would wanna have a proper toned up body by the end of this year

*fingers crossed*
6) Getting a place to call my own home.
For 2 years now I've been planning to get my own place but was either too lazy to look for one, or due to some other plans of leaving the country that stopped me from searching harder. This year I suppose it'll be a better idea to get my own place. Well I might achieve in finding someone special so in a way, I do need something solid as well. A home would be the best bet.
Well so far these are the things I could think of for now. There might be more but well, I'll add more as I go along this year. 2007 was a year where I deemed that passed very swiftly. So much challenges both mentally and emotionally. I'm not saying I don't like those challenges, but c'mon, can I have a more peaceful year this year?
Yes there are things I need to learn to deal with, to move on and to let go. We as humans learn everyday, thus I am merely performing my duty as a human by learning to deal with situations day by day.
To my friends, you know who you are; Thanks for sticking by me throughout the year. There's loads of things that you learned about me or saw me gone through that I may not want to show but sometimes things are just too difficult to hide. Thank you so much for the support, the talks as well as the listening ears that are always available for me. If it wasn't for you guys, I would have been a "living dead fish" long time ago.
I do too had became a great friend to most of you no? Touching the hearts of people around me and giving them testimonials that you guys had never thought of experiencing. Want examples?? Here's a few I could think of off the shelf...
Getting your ears pierced despite you never expect it to come

Knowing for certain that I'm a walking example of "Never judge a book by its covers"

A great entertainer / joker / companion / listener / advisor
There you go...Fair enough right??
OK So let's do this together. Helping one another yet again to go through another year...Cheers
Note: The fat guy picture is NOT me....and....sorry for not doing any review this week. Resolution is more important hence I decided to throw this in first. :p