I would hereby interrupt my 7 Habits for a while to post up The pictures I have taken at Bali. Some of you know that I was at Bali last weekend enjoying the well holiday I deserved after a long hard year of unfortunate events. First of all, Let me post up some pictures of the villa I stayed at. It's called Villa Seminyak. It's a well hidden, secluded 5 star Villa inside a village somewhere in Seminyak....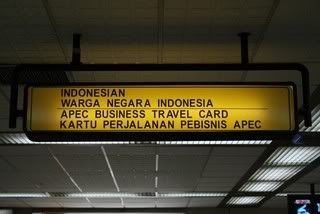 These are the day time pictures of the Villa itself....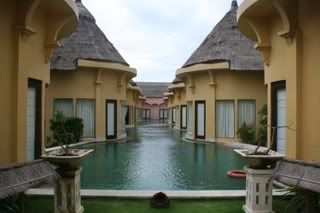 I know what you guys are seeing... =.=" I too have to admit when i first say this statue, I was like " hmmm... Good breasts" :p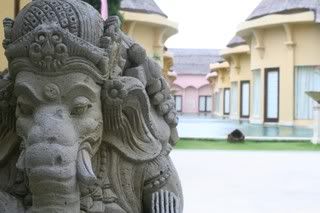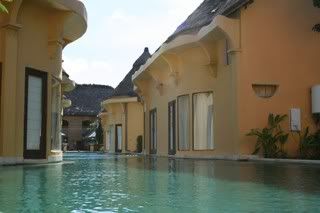 Our villas are all connected via this pool here and it's quite deep though, about 155cm deep. When I first went in to the villa and opened all the doors, I was like WAAAA!!! I'm soo gonna jump into the pool from the villa...but of course, I was too civilized to pull off such a stunt wahahaha
Next up is the view inside the hotel itself...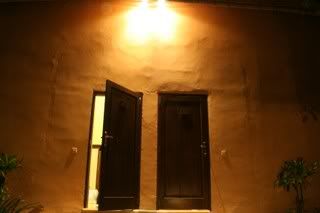 The entrance of pure relaxation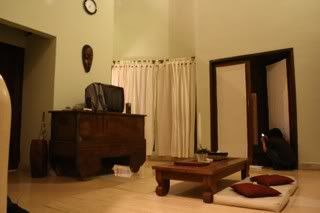 The Living room of the villa
Stairs to the bedroom.
The bathroom. Was kinda small though but It's all good, I'm not staying in the bathroom so I don't really care how big it is..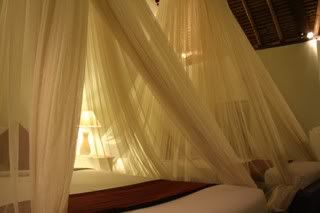 2 Separate beds. These beds are really soft and comfy! but you know what? When we told the front desk that we want 2 separate beds, they were like O.O "I thought you are on your honeymoon" Do we look like that? =.=" And no it was not my honeymoon. just 2 friends going on a holiday =.="
One thing I didn't really like about the room though, 2 air-conds and it's not cold enough! the rest it's all good...
OK Let's have a look at the premise during the night time shall we?
The pool looks really beautiful at night. Lights are lighted though not really bright but it makes the whole place looks really beautiful.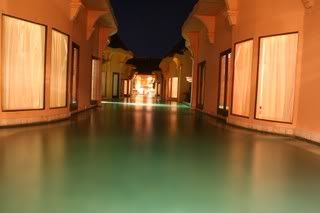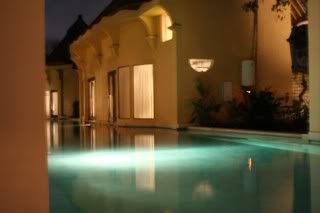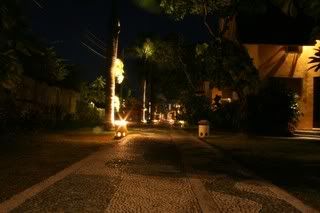 The walk way to our villa is also well lighted. Looks cool huh?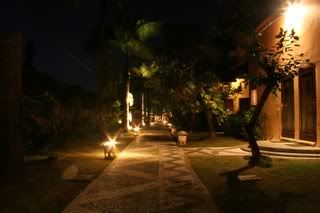 So that's it for the hotel, Wanna check out the Scenary of Bali??
Hard Rock Bali: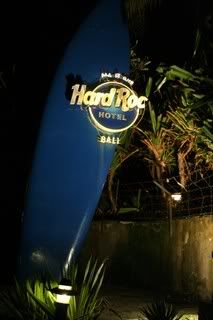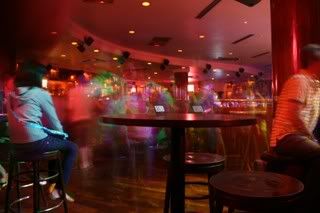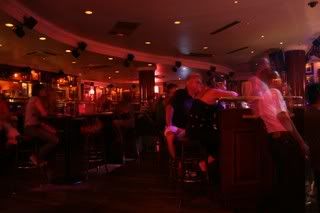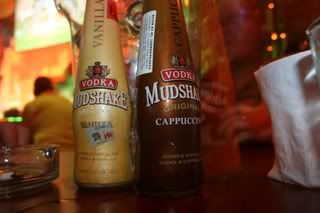 I'm amazed that the people working there didn't really mind us bringing in our cameras to shoot pictures. In KL? You basically get kicked out of the club. The whole place was beautifully lighted up with Good music and Good band too :p
Spring Water Temple: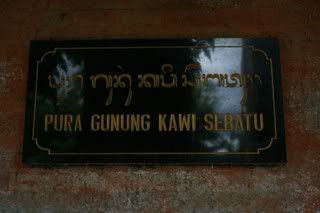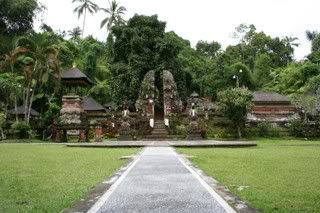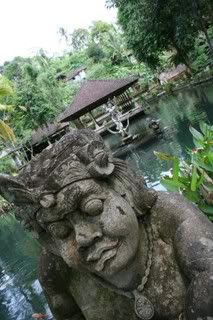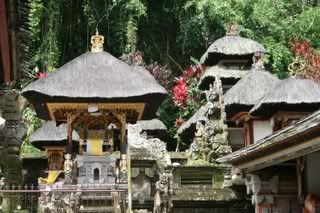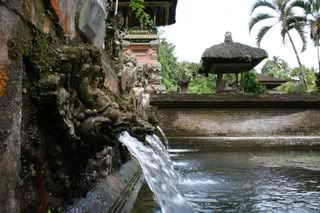 Overhead View of the Temple....
Rice Terrace: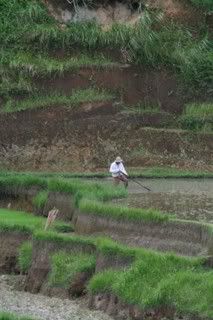 Used my Zoom lense to zoom at this man working the field. What a nice sight eh?
Painters at work in an Art Gallery:
I bought myself a piece as well. Really nicely suited for my room I reckon. I'll blog about that piece soon once I got the frame up the wall :p
Kintamani Volcano: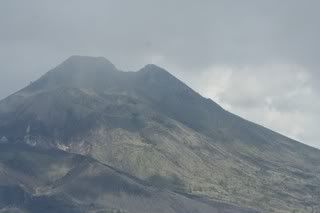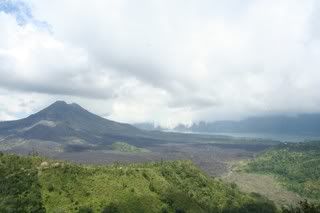 Most of the time the volcano looks foggy so it's quite difficult to get a clear shot of it, hence that explains the reason I have so few shots of this thing though...
The Infamous Tanah Lot: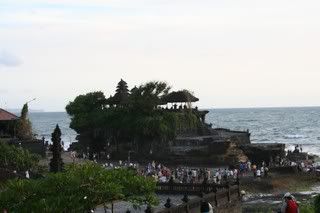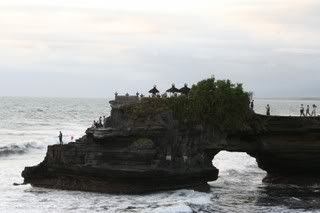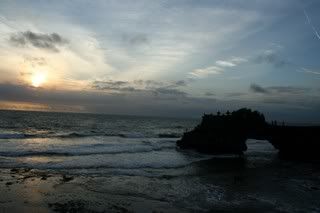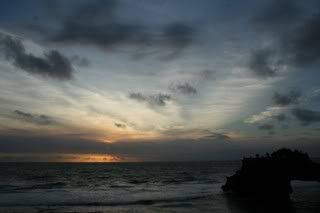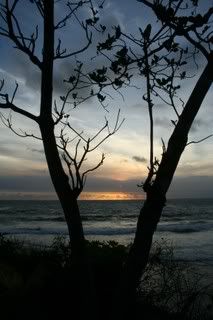 There was so many people there waiting to take pictures or to see the sunset at that time. I myself took heaps of pictures of the sunset and to tell you the truth, the place was REALLY beautiful! Check it out...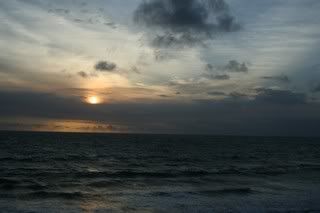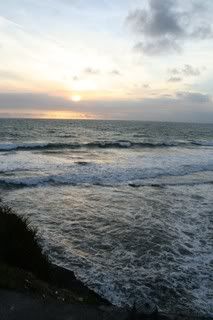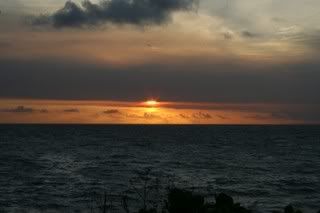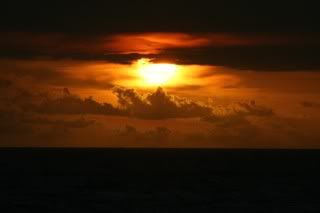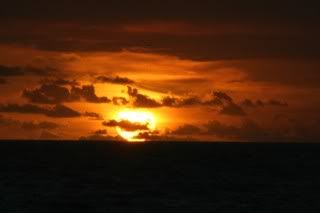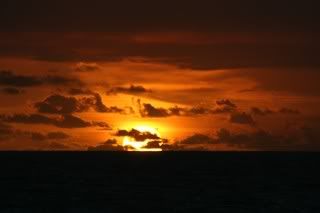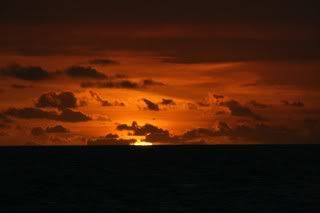 Tell me you feel the same as I do as well. Dammit I'm missing that place right now. =.="
Jimbaran Seafood Center:

This place was next to the seaside and we were running late to see the sunset of that place. The food was good but expensive. Experience was really out of the ordinary...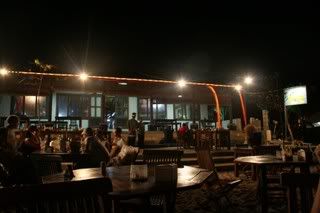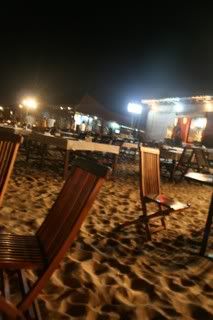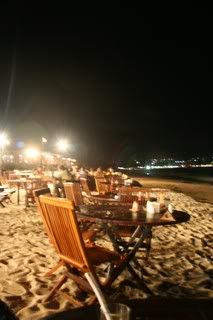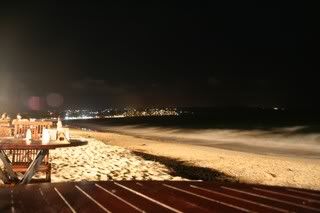 Uluwatu Temple at Mid day: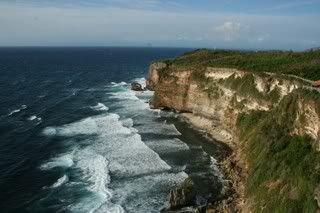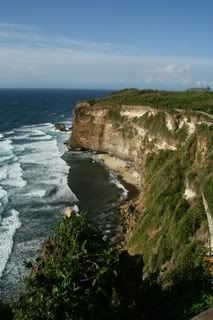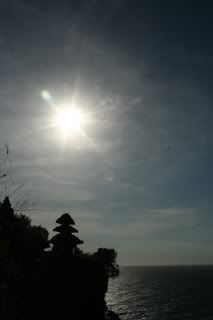 Kuta Beach and Bali Bombing Memorial: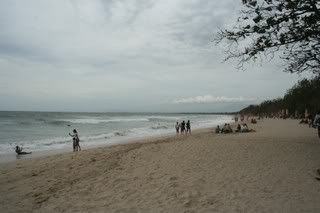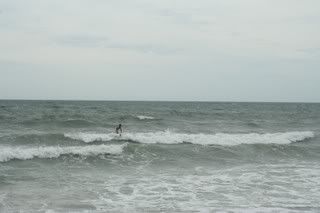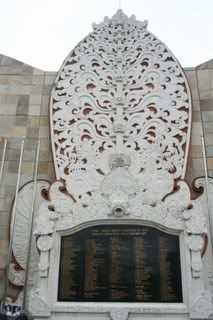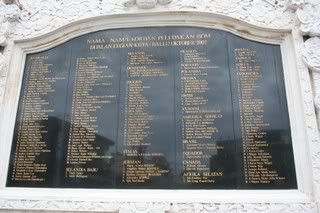 Lastly My attempts on Camwhoring....Still I FAIL terribly :p
Me in the Van while touring around the island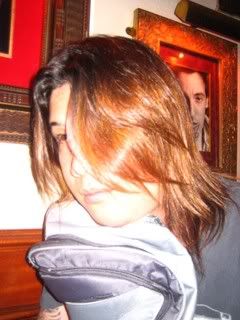 Me looking really blur in Hard Rock Cafe
This is taken at Jimbaran Seafood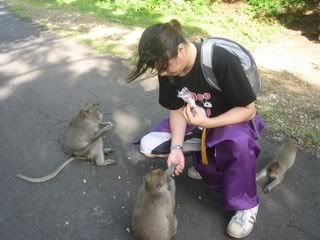 I'm a Monkey's Uncle!!!