Well I've recently noticed that I have loads of female readers and really lack of male ones. So I guess this would be a good posts to bring the males back in! NAH I'm just kidding. Anyways, I was in Penang weeks before and I was literally dumped by my friends at Queensbay Mall while they have to work on that day. SIGH!~
All I can say is that the mall is HUGE! It even made our Mid Valley, KLCC, Sunway Pyramid look like a regular Jaya Jusco Mall. Not to mention in Queensbay, they do have Jaya Jusco as well! hahaha. Security's so tight in there even till the extent when I wanna take some pictures inside they basically shoo-ed me off!
Well besides the point, As I was walking around there, I noticed a Fashion Show going on. It's a bridal world fashion show where all the models walking on stage wearing all sorts of beautiful bridal wear. HAH! Now I can show the guards that I still get to take my pictures. Well only of the show. So here goes~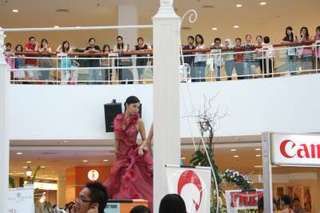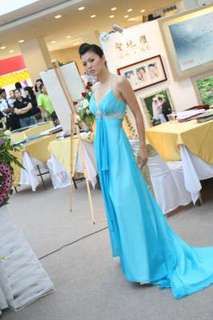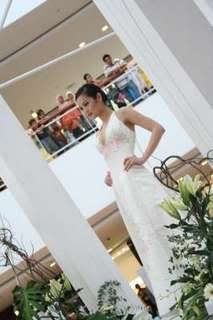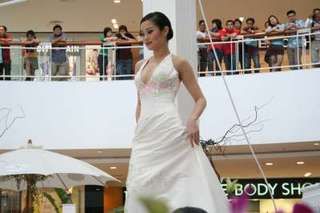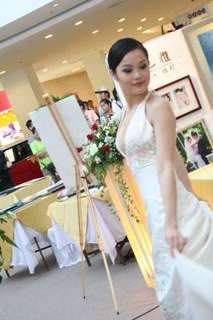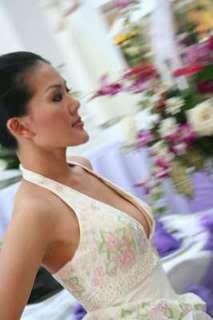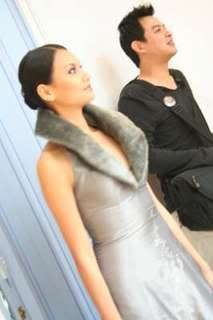 You guys have enough?? Or you want some more? hahaha I guess I might as well continue. Just promise me that guys, you don't start oogling all over the pictures alright?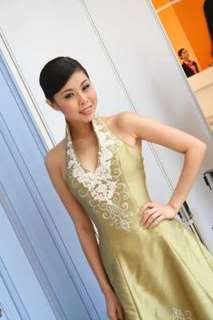 I must say, this girl is really pretty. And she's kind enough to post for me while I was taking her picture. Seriously, When you hold a DSLR camera, people will take you differently....very differently.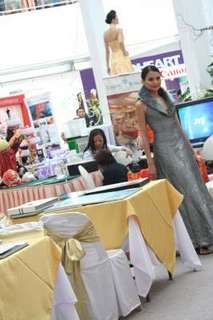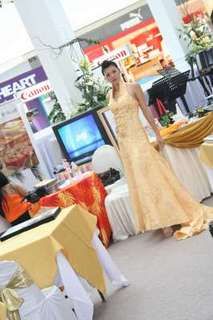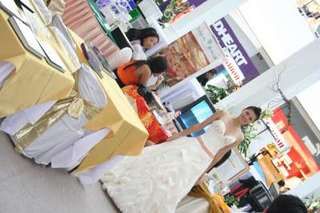 Well I guess that's it I could and should share for now. I have plenty more though all in full size. Just let me know if you ever wanted them then I SHALL consider in sending them to you. LOL I'm kidding. I feel proud about myself that actually I CAN improve using DSLR! haha I was thinking since I have such shakey hands I might not be able to do good shots. Guess I proved myself wrong!