As very few of you know, I've been out of KL for a few days now. I was tied down to some issues I need to settle in Johor Bahru. I've been staying in hotels all over, changing from one hotel to the other. In a way it's fun but it's also very costly. So I have been changing from hotels to hotels every 2 nights LOL.
When I first arrived, I checked in to Hyatt Regency Hotel. Damn I must say that the hotel is really classy! Well what can I say, It's like RM300 per night. It hurts right down to your pocket, that's one thing but in a way, it's ironically worth it! HAHA... Check out the rooms...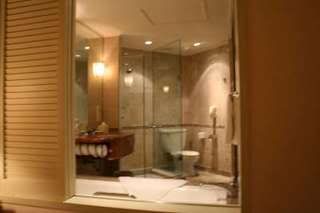 Cool room huh? It's really comfortable though. VERY! I dread the day I had to check out from that hotel due to budget getting tighter and tighter. I will visit there again when I ever go to JB in the future. It's really nice. Wait till I show u more pictures of that hotel and its surrounding maybe in the future posts. :P
Next we went to a hotel called Crystal Crown. Trust me, if you're in a really really tight budget, don't ever ever go in to that hotel! It looks nice from the outside but it's really worn out from the inside. Rooms are rather dirty and poorly maintained. I couldn't even bring myself to take any pictures of that hotel room! hahaha but just trust me, it's not worth your time. I only spent a night there and checked out the very next day. Charges for the room is not really cheap too though. It's around RM145 per night without breakfast.
Soon we went to a better hotel called Zon Regency hotel. According to the sign post, it says, Luxuriously affordable. So I guess no harm checking them out right? But alas I gave in to my temptations and checked in the very next day for RM190+ per night.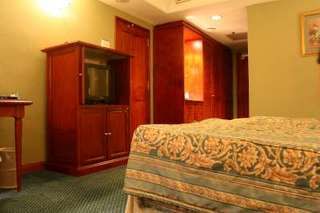 Obviously as you can see the bathroom isn't as nice as Hyatt right? Well I guess even luxuriously affordable clearly has it flaws as well. But they do have a better environment though for night life. Here's the pictures...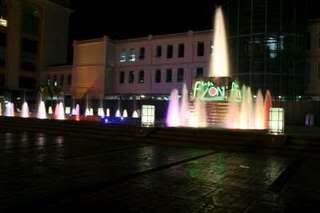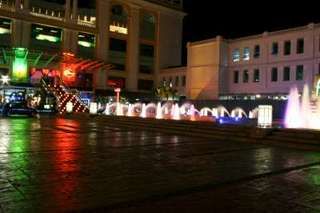 Hehe, Think for yourselves which hotel you would like best. No doubt Hyatt has its class and lovely rooms but in the end, it's your choice of your own. BEWARE! Don't go Crystal Crown! hehe
Update:
Sorry the other night my internet connection halted after an hour and I was not able to continue with my blog. Here's the rest of the pictures
This is how the structure of Zon hotel looks like. Pretty huh? Looks a lot like I was in a cruise in Poseidon.
This is the Palm, center of the "Poseidon" a nice lounge where you'll see live bands singing and of course a big screen TV! A little expensive though therefore I did not try it out but only taking pictures of it from afar...how sad right? hehe