Last week I had a couple of colleagues calling me up when I was at home demanding me to come out to Mega Mall for a drink. There I was comfortably sitting in my home PC chatting and playing some games, I was moved from my comfort zone to Mega Mall.
Upon reaching there, we decided to have some "drinks" at Chili's as most of the shops then are closed. What a good timing huh? LOL...
So we orderes some drinks, well only Daniel and I had alcoholic drinks but the 2 girls did not.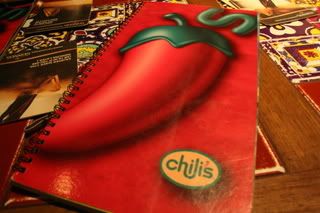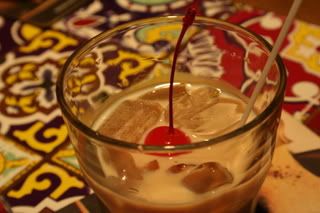 Daniel had Bailey's for the first time.
I had Malibu Rum.
Had a nice time talking and crapping most of all but well at least it gets me off the stress I'm going through.
Later then we went to this Karaoke in the same building called MY KTV. It looked pretty well build from the outside but unfortunately inside tells a whole different story. They do have a self service bar for you to get your drinks and so on. The rooms are fairly clean but as a person who doesn't go to karaoke all that often, The variety of songs they have there really sucks to the max!
Thank God that I still have a fresh pack of cigerrates if not I guess I'll be bored to death. I don't sing...much but the least I have is something to keep me entertained. Oh yes, This picture is taken by Daniel; first time on a DSLR camera I must say he did a pretty good job. Kudos Mate~
This is a picture I took myself to show Daniel in differences of functions, I kinda like this so I posted up here.
Crystal and her friend getting comfortable but yet they still complain the air-cond is too cold for them to handle. LOL In my mind, Crystal? Cold? LOL her size somehow makes me doubt it.
There's Daniel getting comfortable.
A group picture after the whole karaoke session.
Honestly, I think that whole place sucks, MY KTV I mean. It's a no wonder so few people patronize that place. It's already a pain for Mega Mall to increase their parking fee and the service that bad, It's only a matter of time before the business goes down the drains. So if the management of the KTV is reading this, Please do something about your current business situation of be prepared for the worst outcome. *Evil laugh*
I know I'm bad but hey, I'm doing this so people who reads my blog would know it's not an ideal place to hang out and have a good time. It's merely for the better cause ok? Cheers