I've gotta do this! I know it's wrong to copy stuff from other blogs but I'm sorry
Kenny
, but this is really too hard to resist.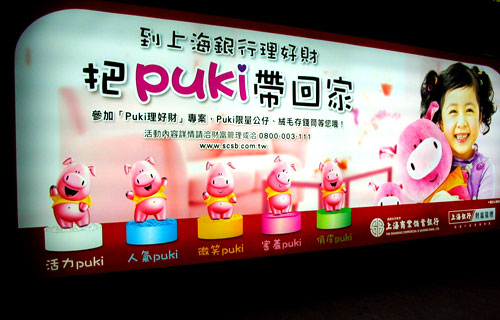 This is an advertisement they put up in Taiwan saying "
Let Shanghai Bank manage your finance. Bring PUKI home!
"
I wonder any of us Malaysians who so happens to bump to this, I bet they would start laughing really loud, really hard till their stomach coils inside them! Well I know I would.
So
PUKI
anyone?? Or would you wanna bring home their mom?
PUKIMAK
??
Note:
Puki - In proper English, it's called a vagina, Pussy if you want.
Pukimak - Mom's vagina; Mom's Pussy