Ladies and Gentlemen~ I'm not sure whether you've heard of it before but recently there's been a lot of talks about generating income through your blog by just subscribing to certain sites.
Let me introduce to you....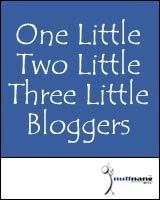 and...
Yeap.
Nuffnang
and
Advertlets
These 2 sites after signing up would put up some fancy advertisements on your blog space dedicated for them to advertise on their stuff.
Interesting if I would say so myself.
Why don't you guys try it? I signed up myself and well I'm still yet to see results lol. Stay tuned though if there's anything from these guys, I'll definitely update all of you.
I mean look at it, no harm right? just sign up with them, let them do their thing as you just post back your blogs as normal, gain more traffics of course then WHAM~ you might get paid. LOL.. Interesting isn't it?
So what have you got to loose? Well apart from using up your precious time to post up their column, there's completely nothing!~ Try it now and do tell me if you see any results. According to a blogger friend
MeiQ
, She earned some from them; so I guess they're pretty much the real deal, if you know what I mean. LOL