Last Thursday Copper finally goes out to town for his first
Yam Cha
Session with his long lost Sister, Chansey. It was held in SS2, Island Cafe. It's a pet friendly cafe so you can bring your pet along while you're having your dinner or drink sessions.
I would say the cafe has a good environment with dim lightings and comfortable soothing music. Well at least I think so. LOL. Copper's too hyper active with Chansey till I hardly had any chance to notice the music there.
Wanna see how Chansey looks like? Here goes..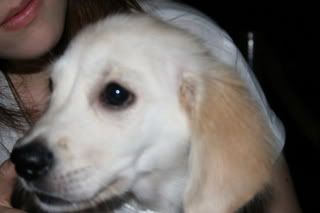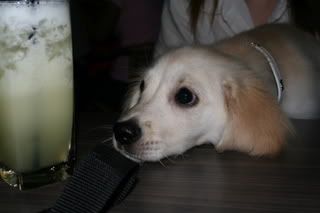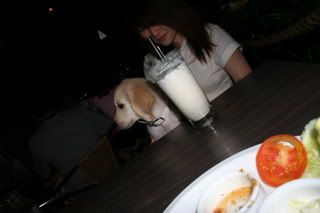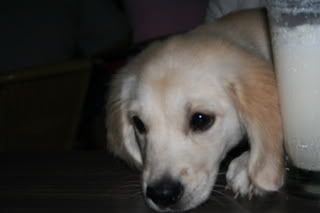 1 Thing I can say about Chansey though is that she has a very sweet looking face. Active too. in a very adorable feminine way. But the problem is for a dog her age, her size is small and she's kinda under weight, according to the owner which she got the feedback from Chansey's vet. Apart from that. She's pretty much posseses the traits of a Golden Retriever.
On the other hand, Copper grew bigger in size and well, with the weight of 6kg and growing! One thing about Copper though, you cannot lie down on the same level with him else he'll lick the lights out of your face! Tried it and I had to cover my face with my arms to duck his licking attacks! Enjoyable really but somehow my conscience tells me it's disgusting! haha...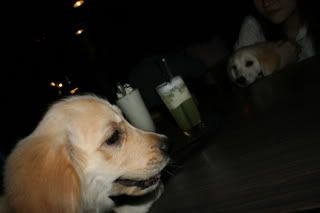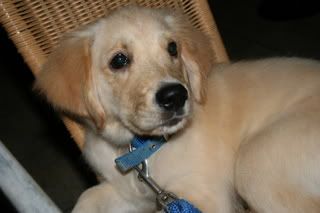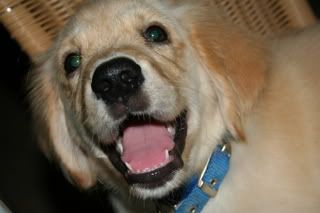 See how big he grew~ Nevertheless he's still charming. Some people said Copper's no longer
Leng Chai
but I beg to differ! Don't you agree? LOL...
Note:
Yam Cha - Drinking session (non alcoholic)
Leng Chai - handsome