Damn it's been so long since I've actually partied and hanged out with my friends till last Friday night. Guess we all kinda grew bored over clubs and parties with the packed up place. Recently a very close friend came back from Australia after completing his studies with a degree. So all in all it was pretty much appropriate for us to hold a gathering. So where? Zouk's Loft.
Here's the pictures of the said event:
From left, Cicak, Wendy, Me, Pings, A9
A9, Khai, Cicak, Jeremy, me
Not to mention that night was also somewhat a farewell party to another close friend who is leaving for America to further her studies, Pei Gim. Nice girl, hyped up most of the time but really down to earth. :)
Myself and Pei Gim
Pei Gim, A9, Pings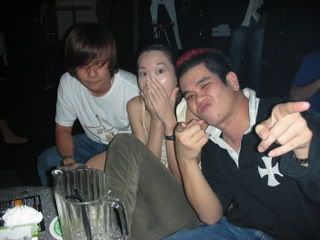 Me, Pings, Jeremy
Me, Pings, Jeremy, Sit Yin
Pings, Sit Yin, Wendy
Cicak, Sit Yin
Me, Cicak
At first everything was fine, just normal gathering with welcome homes and goodbyes, good lucks and so on... but after like I cant remember how many thousands of Long Island Tea Jugs we had, things kinda went a little out of its way. You'll understand what I am saying as you browse down.
Jeremy was the first to get knocked down and he was completely bonkers then.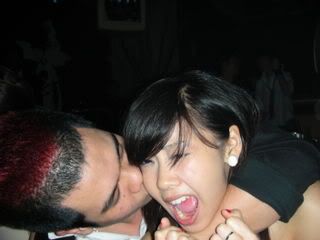 Yeap, Jeremy. I guess he was thinking he was Mike Tyson trying to bite Sityin Holyfield's ear off. Mwahaha
First Tyson, now Elton John.
Seriously, I don't know what to make out of this.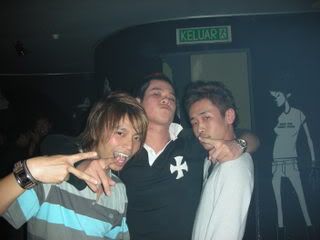 Then there was this backstreet boys action with Cicak, Jeremy and Jien
Jien, after being inspired by Jeremy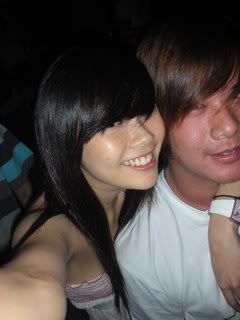 Yeap, I was pretty much next to go.
Some handbag action
More handbag actions with A9
I was trying to act cute but Jeremy HAD to come and ruin that picture. LOL!!
Horny? Nah I don't think so...
Trying so hard to act stone but I kinda look more pissed that stoned!
Yeap, kinda successfully did it there.
Yeap. She is either very heavy or I was too drunk to even carry her weight.
Overall, The night was really great, brought back many fond memories and certainly a keeper. I cant do this too often though as that night itself we spent like I cant remember how much. How I wish Malaysia's cost of alcohol would be as cheap as Hong Kong then it would really rock us like hell. But then again, too much / unlimited source of alcohol could lead us all to hell, literally. Cheers guys *hick*