OMG! more camwhoring!!! well not so much la coz it's not from my camera, so not my fault... :p
My departmental workmates
Mixed department peepz. Except for my department of course.
Showing off style after meal.
See, this is the thing. There's this treasure hunt that if we win, we'll get cash prize of RM1200. so the rain didn't stopped us, it's actually other groups still willing to go out to win so we didn't have much choice but to chase after them. But we didn't win, Damn I wished I stayed in the hotel room for a shut-eye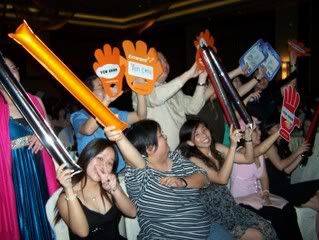 Cheerleading Squad 2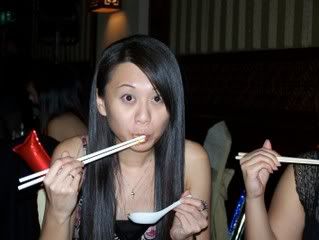 Thsi picture looks nice with her eyes wide opened. heh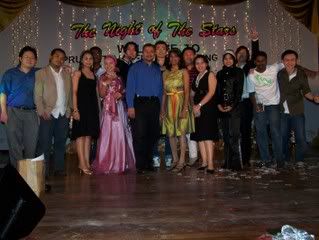 My whole Department
Group picture to support the girl (holding the flower) for joining Pru Idol (something like malaysia / singapore/ america idol.
Pru King of the night. Phantom of the Opera..know how he won this title?
When asked question, "what inspired him to wear this outfit?" he said, " to come and rescue all the girls with a broken heart" All the girls cheered like mad I tell you..
my Escort for the night! hehe