Have you guys ever been to a staged musical before? Honestly I have not and as of 2 weeks back, I have lost my virginity of staged musical.
It's called The Beauty and The Beast. You know the old classical fairy tale where an ordinary girl who meets this ugly ferocious beast then somehow she managed to "tame" the beast up and they got together and be happily ever after, bla bla bla, the story usually goes on and on and on with one villain.
Eileen got us 2 tickets for the premier musical and it worth RM350 each. Plus we get to meet the cast before the show starts. Here's some pictures we took that day
It was said in our ticket that we can meet the cast in Room 304 and 305. We were like wondering how come we have to go into a hotel room to meet the cast? I was hoping more like a private "meet" LOL but unfortunately there were swarms of people hanging around the meeting hall.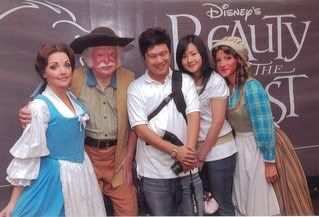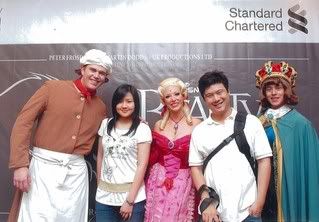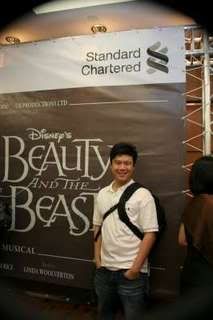 Note that I looked kinda shy in the picture. Please take note that I wasn't ready for the picture taking yet when the photographer
SNAPPED
our picture. Somehow I have this feeling that I may be a very shy person from the inside. I know I know, A lot of you would puke or make funny noises when I say that I'm shy but heck, the picture proves it all!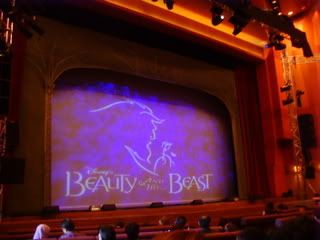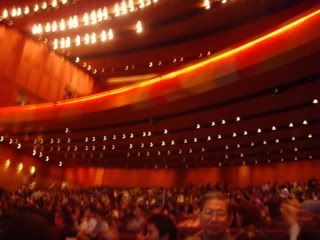 It was said that we're not allowed to take any pictures in the theater but you know what? we're Malaysians and we do what Malaysians do best -
Breaking the LAW
. Till you think this is barely enough, we also did....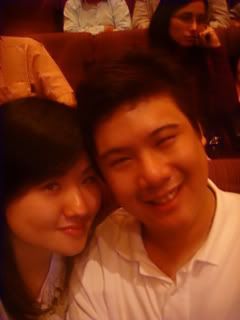 Hmm... What else... Oh sorry about not being able to blog last week. I was on a busy work schedule and was relocated to Singapore for the week. Sadly, there wasn't much pictures taken while I was there apart from the evening I'm at the airport about to go back to Malaysia; So I figured it really isn't much to blog about it. But guess what?
Usually people would go to another country to shop for clothing or even accessories when there's a giant sales going on. BUT.... I didn't manage to get myself any of those. Well, I found a Polo Ralph Lauren Shirt that I've been looking for a long time but when I had that opportunity to buy it, I blew that chance away. Instead, I got these...
Tiesto's Search of Sunrise 7

. This CD has been out for a while but our Beloved Country (sense the sarcasm) had not gotten it in yet...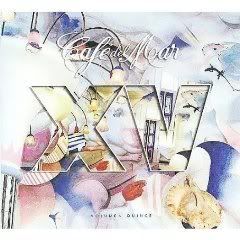 Cafe Del Mar Vol 15

. I've always loved the gentle sound of chill music from this series. I didn't even know volume 15 was released until I saw it in Singapore... Again... Our beloved country...
Firelight

. Never heard of this band before though but it's quite good, Music wise. I mean it's rock and all but somehow it reminds me a little of
Evanescence
.
And last but not least, Eileen made me look like a fool.... I'm amazed how big a panda can grow up to... Dammit my tummy's showing....