Ever heard of a new spa system called THE FISH SPA?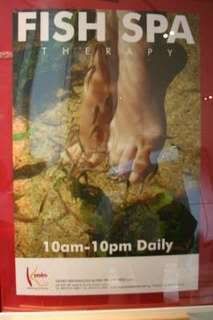 I was like what on earth is that? I seriously didn't know this thing existed until my friend asked us all to try it out at Pavilion. Apparently there's like tons of fish nibbles at your feet trying to suck the life out of you... so beware... NAH I'm just kidding...
It's at a place called Kenko.... Yes I thought so too. The name's way too cheesy. Sounds like some sort of a sweet shop or something.
The place is flooded with people. I was never surprised as we all know, we're Malaysians. When there's something new in town, Everyone would rush their busy ass off to see what the heck is it then walk on their way. But for this, There's tons of patrons as well as tons of
busy bodies
passerby.
My friends decided to give it a try so I was like, what the heck? Just go for it, how bad could it get right? Besides the fishes are small. But hell, I really don't know what am I putting myself through. =.="
First we're ushered to a small room to wash our feet. We have to make sure to wash off our stench before dipping our feet into the pool. This is to ensure safety for the fishes in case your feet stench would kill em all!
Then we need to go through a feet inspection to make sure we don't have cuts or bleeds. We don't want the fishes to be infected by
Then off we go, start sitting down on any place you find suitable and dip your feet in. Then let the nibbles begin!!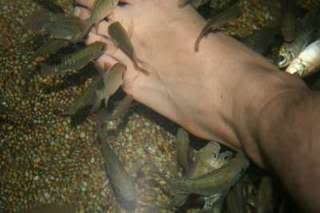 Gradually more and more fishes will come and start nibbling at your feet. Honestly, I'm very ticklish of all places, MY FEET!!! You can imagine I had to move my legs and kinda make weird noises ever so often coz of those damn fishes tickling them.
They said it's supposed to be relaxing and all but seriously,
I BET TO FRIGGIN DIFFER!
Everyone was looking at me when I make odd noises and to tell you the truth, I was kinda embarrassed but what the heck? Since when I ever cared how people look at me? I'm having fun squirming :p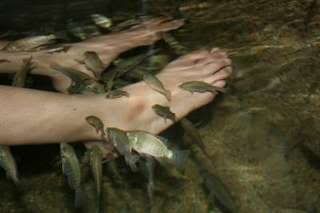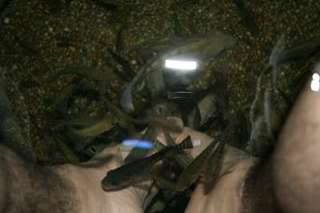 Check out how hungry they are. It's like we sat for 30 mins and there's never a minute they would leave my poor feet alone... =.="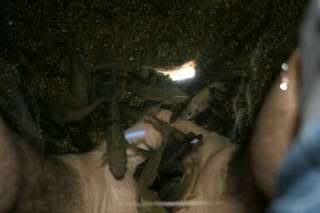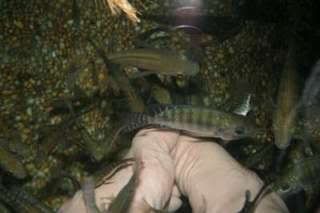 As you can see how I clenched up my feet. It's so hard to focus on anything else just to divert my attention. Those blasted creatures just won't leave me alone!!! But you think I'm the only one who can't take it?
She was literally shaking there and moving uncomfortably from left to right. Her best catch line was "
I feel ....... violated!
" wahahahaha that's a good one, It's like we kinda got fucked by a bunch of fish!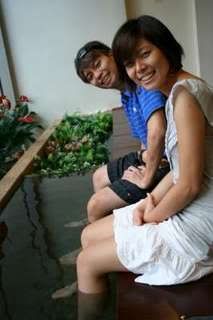 This couple had no troubles being nibbled. They looked so calm and relaxed... I was almost convinced that it was only me who seems to unable to cope up with the fish nibbling sensation until I found out....THERE'S NOT MUCH FRIGGIN FISHES AROUND THEM!!!!
Well, maybe it's coz they have errr.... feet smell problem till the fishes wanted to run away from them instead :p
Overall The whole session was a great but weird experience. One way of seeing this whole experience is that we paid to be fed by fishes. But the price was alright. It's RM38 for 30 mins on the pool so I guess the price is pretty reasonable judging from the "Violations" we felt the whole time.
They even have head, feet or shoulder massages, but of course by human beings and not fishes =.=" So if you wanna experience this as well, Head down to Pavilion and try it out for yourselves.
P/S:
I would like to dedicate this section to a friend who left to Melbourne to further his studies for 4 years. Not sure when we would be seeing him again. Well, take care Sonnie, we'll always be here waiting. He mentioned to me the other day and that made me realized one thing: We've been friends for like 7 years now and I was like WOW.... that's pretty long! wahahahaha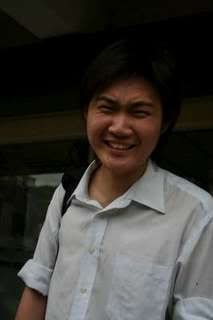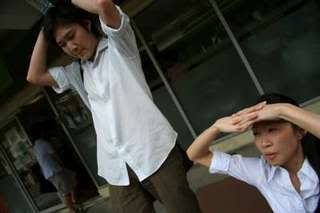 What a couple eh? hehe...
To Sonnie:
Take care and well you'll obviously make it through the 4 years and probably come back with something better. So might as well you enjoy studying and working there and make sure you remain your funny self :p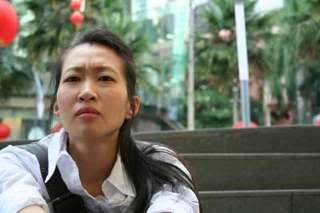 Don't la so Saaaaad....
To Pings:
I know it's hard for you right now as it's never this long you've been apart from him, know that it's never easy on him too. Life always finds its own ways and this would not be an exception. As long as you 2 a devoted to one another, there's nothing that could stand in between you guys. And oh yea, you 2 make the best but yet the weirdest couple I've ever met! wahahaha Do not hesitate to reach out to us as we're your friends and we would be there for you through your rough phase. :)