HAPPY CHINESE NEW YEAR EVERYONE!!!
Apparently The year of the Rat is a prosperous or a good year for most chinese zodiac signs so do enjoy the good fortunes or good comings that's on your way. Hope all of you get blessed by this year's surprise.
BUT........
Of course we have to work our ways through success right? Don't tell me by lazing around you get to earn the big bucks. PTUII~~ Everything has to start from yourself, So
WORK ON IT!!!
Some things are better late than never right? I was kinda busy with all the preparations for this festive season and yes how could I forget that I'm sick throughout the Chinese New Year? Sigh........ oh well maybe it's cause I've been missing someone so dearly? You know who you are right? hmmm........


Yes some of you have known yet some of you still wonder, who could this person be? Well stay tuned, I'll let you guys in for a little secret in due time. Relax Hmmk?

Till then........


EAT MORE.........


ENJOY MORE........


WIN MORE.........


LAST BUT NOT LEAST........


BRACE YOURSELF TO START WORK ALL OVER AGAIN........
sigh I'm working today already =.="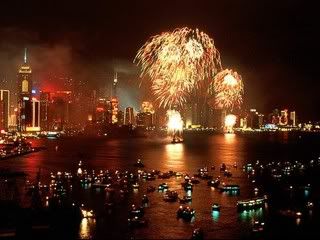 Sigh........ I miss Hong Kong. See the fireworks so nice!!!

P.S: I'm currently Addicted to KIAP THE FLY...... wanna play? just click on the Hong Leong Ads on my blog above and you'll find out. DAMMIT IT'S SO FUCKING ADDICTIVE!!! WAHAHAHAHAHA