The Month of Feburary for us Asians is a month of a few celebrations. First there's always Chinese New Year, A new day for the new chinese lunar calender similar to our New Year's Day worldwide. Just the thought of Chinese New Year, there's a few more other chinese related festive celebration that follows such as 7th day of the chinese lunar calender and
Chap Goh Meh
, The 15th day or the last day of Chinese New Year celebration.
Apart from that there's always Velentine's Day which is celebrated on the 14th of February. This is specially dedicated too Lovers worldwide to celebrate this romantic day with each other. So allow me to take this opportunity to wish every individual who reads this blog a very very....
HAPPY VALENTINE'S DAY!~
For the
girls
, just sit back and enjoy the ride that your man/men/boy/boys have to offer. I'm sure every guy out there will be cracking their heads up on what to do or where to bring you girls out for a good time or "happy times". You know what I mean right?
For the
guys
out there, Show them girls what we're made of. Don't disgrace us guys ok? Be as sweet and sensitive as possible and of course do your plannings ahead. If you are only planning it the very last minute, be the reasons you have no time or too busy, then you actually already planning to fail. *wink* If you still don't know what to do or coz your're a sore loser, here's some pointers that may help you along the way....
1) Always compliment your partner, A show of appreciation to your partner is very vital to start off a great date for the evening. In a way, it'll boost both party's fondness for each other and things would go sweeter as the date goes on.
You can't expect to diss your partner and expect a warm evening with him/her right? Imagine this, when you greet her at her door, you blurted out as below:
Guy:
Wow you look fat today...

Girl: =.="
Guy:
By the way, Happy Valentine's Day (with an unwelcoming tone)
Girl: *piss off*
I'll personally salute you if your date is successful at the end of the day...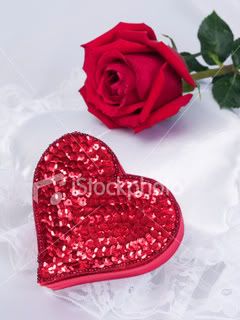 2) A gift would be nice. Some flowers, or maybe Chocolates (I know someone who would go crazy if I get them chocs =.=") Get them something decent. Something that in a way symbolizes how much she worths to you. Don't go around get some weird stuff from the Dollar shop. You'll end up showing her that she only worths 1 buck =.="
If you're well off enough then I suppose the ultimate gift would do the trick. What is it you ask? Wahahahaha....
Girls,
WHO WOULDN'T LOVE SOMETHING FROM TIFF'S?
3) Bring your date to a nice cozy, romantic dinner. KL is a city where is flooded by nice and decent restaurants. To name one, the new Pavillion Mall itself has a large number of nice and fancy restaurants that you could bring your partner around.
Yes I understand in KL, during valentine's day you have to do reservations in advance else you would not be able to get a seat in any of the restaurants. That's why I said above if you only start planning now, you are actually planning to fail.
Another factor is that KL's traffic would be crawling with cars from bumper to bumper. Yes it's hectic and all to go anywhere when you're from KL city, but hey, It's only once a year that you do such sacrifices for your partner, and most of all, Your loved one! BE A MAN, DO THE RIGHT THING *Russell Peter's voice*
Don't go bringing your partner to places like these....
Man I can assure you, you're getting THIS close to get yourself fired! wahahaha. There may be times where the girls would they don't mind. DON'T LISTEN TO THEM!
The way girls function by now as a man you should know. When they say
Yes
, It means
NO
, When she says
No
, it means
YES
!!
After the dinner and all, well here comes the treat for most couples *wink*
GO FIGURE!

Oh yes before I forget, I made a promise to my *ahemm* girlfriend *ahemm* that I would announce about us during Valentine's Day. Wanna know who she is?
Yeap... None other than our former princess,
Eileen
.... wahahahaha We started off about a month ago while she is away in Germany. She'll be back end of this month so for this year, I don't get to celebrate Valentine's but I do get to celebrate a late one :p
Not only I have to celebrate valentine's alone but the next day after valentine's is my birthday as well. So that makes an extra special day for me in the month of February! This year MIGHT be the first birthday I celebrate alone as I still have no plans on what to do for my day yet hahaha.
OK People, have a great day tomorrow and hope the pointers helps :)