Recently there's this Hoo Haa over a promotion for MBF credit card members. Apparently it's as easy as A B C to get a.......
All you gotta do is:
A - Sign up for a new MBF card and you can apply to purchase this
37" LCD TV
for RM100 x 43 months with 0% interest charge.

B - For existing members, just apply can pay for RM100 x 39 months with 0% interest

C - For existing members as well, Just swipe your card, collect 3 approval codes with the number 5 at the back of the code, redeem your free TV!

It's easy huh? All you have to do is just click
HERE
to sign up or seek for more details.
I did some survey though, For Samsung LCD TV, just for a 32" costs around RM3999 but this is a 37", specially made for this MBF promotion and you can't get it off the market. In the end I signed up for it as well, It just arrives this morning, Though I'm down with fever, I still managed to pull myself together to wait for the delivery guys to send it over. And I had to clear my room just to occupy the thing. It's huge no doubt but it's very light hahaha for me at least.
So this is how it looked like in my room...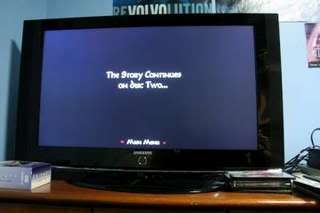 It's just right in front of my bed! I can watch DVDs or play PS2 while lying comfortably on my bed! Now that's what I call Life ain't it?! hehe
Not only that, As most of you know, recently the movie Transformers is in the local theaters. Well all I could say is I totally got addicted to it! I even bought the action figures. Really expensive but hey I must say it's worth it. Why?
OK! I bought it for like RM280 a piece. I only got Optimus Prime and Megatron.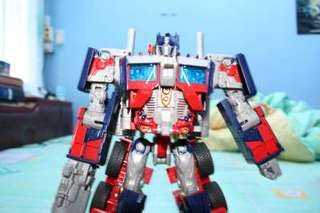 Optimus Prime is still vastly sold in the local toy store but it's the last of its batch. Rumours has it that the new batch would come in different colour. Not the original. I'm not sure about that but hey, that's what I've heard.
Megatron unfortunately has no more stock in Malaysia. I tried finding it in other stores around but yea, I couldn't find any. Seems like I heard that America had took most of it back as there's not enough stock to be sold there itself. I'm very fortunate to be able to get the very last one in the store!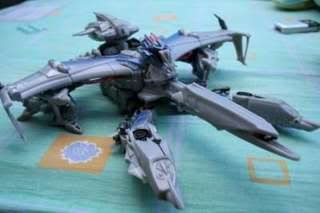 What can I say? I only possessed these figurines for like a week now? I had someone offered me RM350 to buy Megatron! I wonder when there's out of stock in Malaysia how much would I be able to earn from selling these stuff to collectors outside. Well, actually I'm contemplating whether to sell it or not myself. Thought of keeping it though but hey, if there's someone who could offer me a good reasonable price, I might sell it off!
Another Item I'm looking forward to get is the ultimate edition of Bumblebee~
It's a rare item selling for RM300++ but last I checked, someone selling it in ebay.com.my for like RM1500~ That's crazy! But I'm just waiting for stock to come in before getting them! Mwahahaha