Sorry for the delay. I was on a cruise last week and well, to be pretty honest, I've been pretty lazy in blogging these days. But then again, deep down inside I know for sure that I owe it all to most of my readers so I'm still not gonna quit on blogging :) So Next up would be my belated 2nd part travel log; PENANG!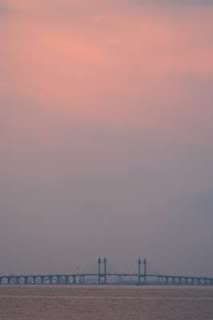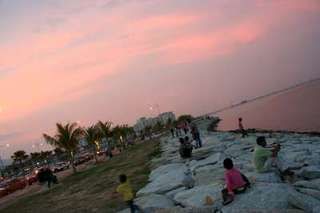 This would be my first attempt to drive to Penang. I've never drove there before. Mostly I took a bus and my best friend would come pick me up from the station. Everything has to start somewhere right? So here I am, driving for the first time :p
I reached around the evening and met up with my God sister and we then checked in to the hotel she helped me book. Later we met up again and hanged out outside Queensbay Mall while waiting for my best friend to arrive. But unfortunately he couldn't make it due to heavy workload. Above are the pictures we took during the evening outside Queensbay Mall.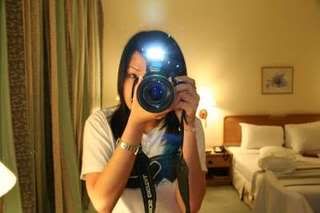 Thanks to my photographer wannabe gf, she took a lot of pictures of me while I was lazing around in the hotel room that evening. Wahahaha. I have to say she has improved a lot on her skills on a DSLR thanks to practicality as well as some intense reading on the internet.
(so that is what she does during office hours shhhhh.... :p)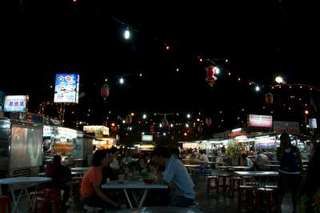 Famous Gurney drive food center. Trust me, The food still taste good even after so long since I've been there. I even had their famous fried chicken skin there!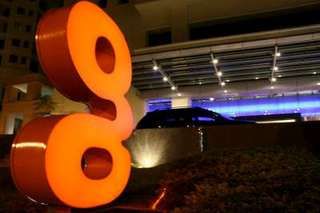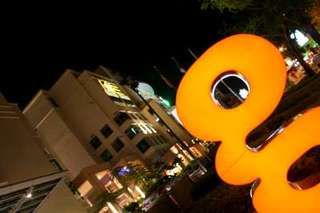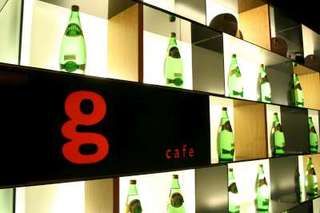 Fancy hotel huh? This is the G hotel. A fairly new hotel around Gurney. The place looks really classy. I feel like I'm in a club when I entered this building to check it out. It's slightly overpriced though but well for the setup I personally think it's worth the price. They even have a fancy club that matches their name. Wanna know what they call it?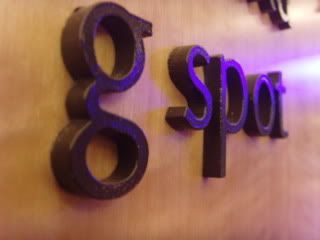 That's right. THE G SPOT! wahahahaha what a sense of humour!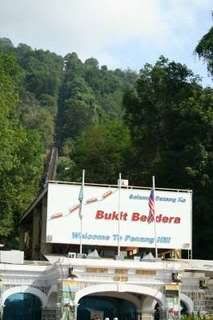 We went to Penang Hill the next day and let me tell you, the train up is really a DRAG! 1 interchange, each ride is like 30 mins up! no place to sit, and it's hot! and I thought it'll be colder up above.... but hell no!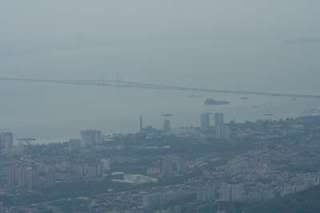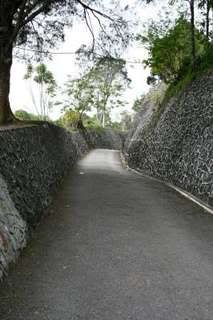 Scenery is nice I'll give you that, but unfortunately, It was rather hazy that day so the views quite blurred out. Oh well, I thought that's all for that place until we found a nice place.... check out the pictures and I'll tell you more about it soon.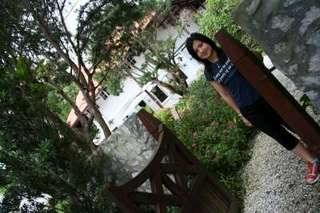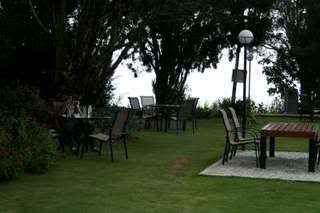 Looks nice huh? It's called David Brown's restaurant. Looks really English and classy. The interior is cozy and comfortable as well...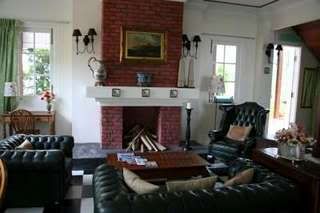 What I tell ya? They even have a fireplace but obviously they do not need to use it since Malaysia is a hot country. There's no need for a fire in the house to keep warm :p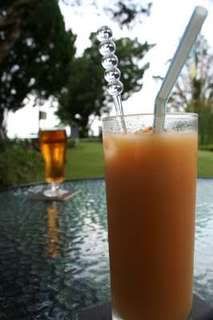 And of course, nothing beats to have a good chilled cup of tea while enjoying the view of the whole place. True?
Overall, the trip was short but full of fun and FOOD. We ate almost every few hours. and both my gf and I gained some weight when we returned to KL. Oh yes, Before I forget, See what my gf made me do =.="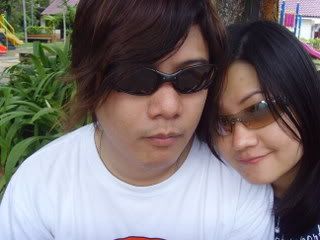 I'M 27 ALREADY!! I CAN'T ACT SO CHILDISH ANYMORE..... :P